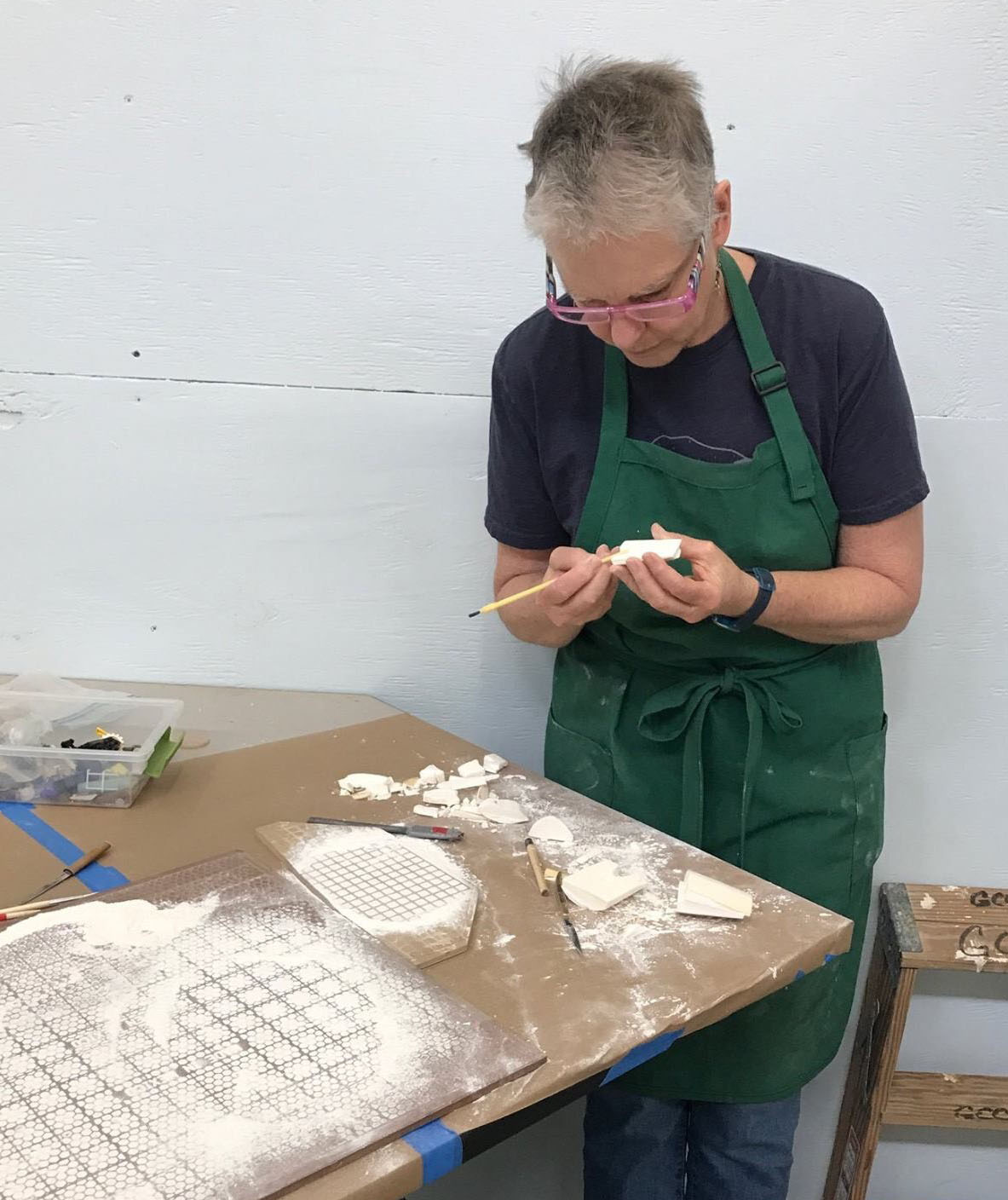 "I value attention to detail and the unique expression of an artist's voice."

— Beth Carter Gautsch
Beth Carter Gautsch, Metalsmith
After many years on the business side of marketing and advertising, I found myself drawn to jewelry-making on the side. I liked the problem-solving aspect of metalsmith fabrication and continued to hone my craft by attending workshops and classes taught by professional metalsmiths in their home studios, Arrowmont School of Arts and Crafts, Penland School of Crafts and the John C. Campbell Folk School. I value attention to detail and the unique expression of an artist's voice. I found my own creative voice fabricating jewelry out of sterling silver and copper metals. My pieces are frequently embellished with pebbles picked up from my travels to the beaches of North Carolina, Cinque Terre, Italy and the shores of Lake Superior, Minnesota.
I currently have one foot in the business world and the other foot in the artistic world, engaging in both creativity and analytical thinking. I've also discovered a passion for teaching metalsmithing, introducing new students to the delight of crafting a miniature work of art they are proud to wear. My work has been exhibited in juried art shows, sold at regional and local shows and fairs, and can be found at the Art Gallery on Pendleton Square.
Jewelry by Beth Carter Gautsch, Metalsmith. A bit of quirky with a dash of fun that's all you.